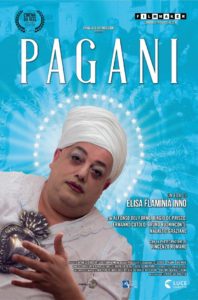 Andrea Torrice is honored to be presenting, in partnership with the UC Film and Media Studies program, the Italian documentary filmmaker Elisa Flaminia Inno and her new film Pagani at the Esquire Theatre on Thursday, January 25th at 7 pm.
Elisa is a talented documentarian whose stunning cinematography captures the fascinating story of a still thriving pagan cult of the Virgin Mary in the Naples area of Italy. Come and join us for a lively discussion with the filmmaker. Buy tickets at the door or purchase here.
Hope to see you there!
Other Upcoming Events
In March 2018, Andrea Torrice will be presenting a video installation at the Cincinnati Contemporary Art Center titled Shrine to the Ash Tree.
More details will be announced shortly.
Please follow and like us: