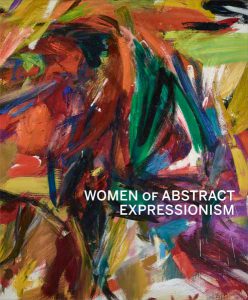 Hyperallergic.com posted an online review of the Women of Abstract Expression exhibition, now currently showing at the Denver Art Museum. As the reviewer notes, "Without some concerted effort today, these artists are still all too likely, for the most part, to sink back into the obscurity they fought against as hard as they could."
To read the review, go to Hyperallergic.com.
There is also a new review of the exhibit on ArtNews.
The exhibition will be traveling to London in the summer of 2017. For more information, go to the Denver Art Museum's website.