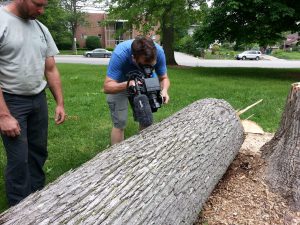 We are delighted to announce that the Trees in Trouble documentary has been awarded a post production completion grant from the Ohio Humanities.
The anticipated release of the film will be Fall 2015, with broadcasts and community screening events throughout the Midwest region as well as select parts of the country concerned about mitigating invasives. Stay tuned for event dates, or join our mailing list and we will let you know about upcoming screenings!
Go to the Trees in Trouble website for more information on the documentary.