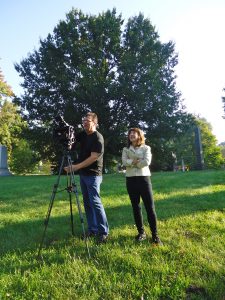 In anticipation of the Fall 2015 release of our new documentary, Trees in Trouble, a new website has been launched.
Take a look at www.treesintrouble.com to find valuable information about upcoming screenings as well as a new Community Action Toolkit.
The easy to download and print out Toolkit contains fact sheets on a range of topics related to how communities and citizens can protect their trees and urban forests from a range of threats, most notably invasive pests.
The Toolkit is designed for community groups, schools and every day citizens to use and to share. 
Also included in the Toolkit is the Take Root Community Guide which highlights the history of urban forestry as well as a list of important resources and contact information.
Many thanks to Nicki, Laura, and Joan for their work on the content, design and website. The Toolkit and website were made possible with grants from the Tree Fund, the Valent Corporation and the Stephan H. Wilder Foundation.
The Trees in Trouble documentary is thick into production. Watch for the press release and other announcements soon!