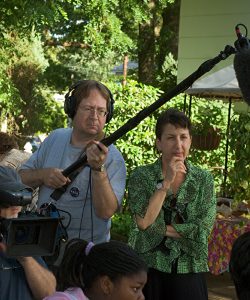 Join us at the 2014 Partners in Community Forestry Conference in Charlotte, North Carolina, Tuesday, November 4th.
People from around the country will gather in Charlotte to discuss the current state of America's community forests.
Andrea Torrice will be part of a Continental Dialogues Panel discussion on media, "Using Videos and Documentaries as Community Engagement and Education Strategies." She will show clips from some of her past and upcoming films. The dialogue will be from 10:45 a.m. – 12:15 p.m. on November 4.
For more info about the conference, go to: http://www.arborday.org/shopping/pcf/2014/