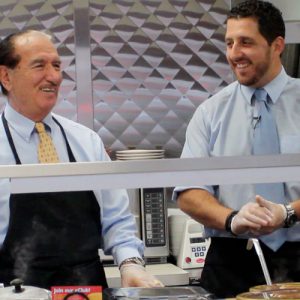 A new 13-part series on
PBS
, which explores the positive contribution that Arab Americans have made to America. Andrea Torrice produced a segment for Episode 3 of the upcoming series featuring the Daoud family story and their journey to achieve the American dream after leaving their homeland of Jordan.
Episode 3 will be airing in Southern Ohio Tuesday, November 6th, 2012 on Channel 14, Thinktv at 8:30 p.m. For other viewing times visit www.arabamericanstories.org.
To preview the episode, visit the Arab American Stories page.